Domestic Abuse
Silent Solution - 999 and 55
If you're in an emergency situation and need police help, but can't speak, Make Yourself Heard and let the 999 operator know your call is genuine.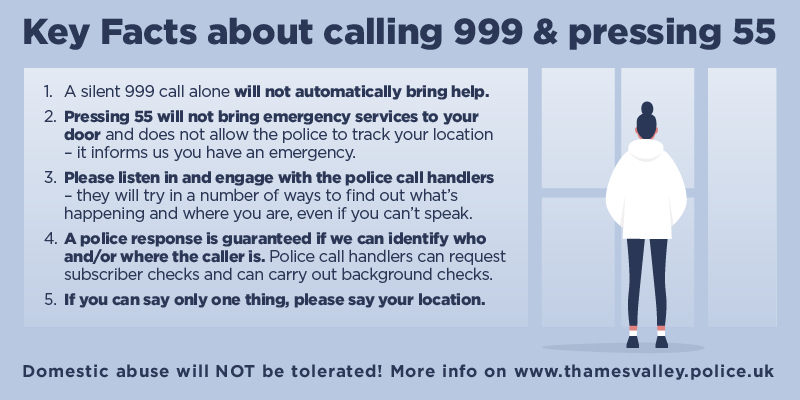 Oxfordshire Domestic Abuse Helpline: 0800 731 0055
Oxfordshire Sexual Abuse & Rape Crisis Centre (OSARCC): 0800 783 6294 or 01865 726295 - OSARCC are a collective group of women committed to supporting survivors of sexual abuse, rape, domestic abuse and harassment. They offer a free confidential service to women and girls who are dealing with the effects of sexual violence, and to anyone who is supporting them.
Refuge: 0808 2000 247 - supports more than 6,000 clients, helping them rebuild their lives and overcome many different forms of violence and abuse.