Reviews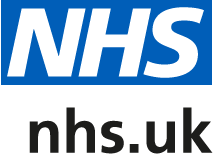 updated at 10:07pm on 14/12/2018
by Teresa Fitzherbert gave Bartlemas Surgery a rating of 5 stars
My positive experience over the past year
Over the past 12 months, unusually, my health has required continual medical attention for two different conditions. At Bartlemas Surgery I saw a different doctor for each problem, one a skin condition and the other a heart problem, the heart problem needing multiple visits. Both conditions also required consultations and appointments at the John Radcliffe. At Bartlemas Surgery I was always treated by the doctors with patience and understanding, and their diagnostic expertise has now been shown to be spot on. Members of the office staff who I have met have also always been cheerful, helpful and polite. I would like to take this opportunity to register my gratitude to all those at Bartlemas Surgery who have helped me through the past year.
Visited in August 2018, Posted on 15 August 2018
by Michael. gave Bartlemas Surgery a rating of 5 stars
Good Surgery
Have been a patient here for a long time,since about 1980,and have always been treated well by the g.p's ,very good Doctors,they have recently diagnosed me with an illness I was unaware I had,that the doctor picked up on from looking at my hands.
Visited in March 2018, Posted on 28 March 2018